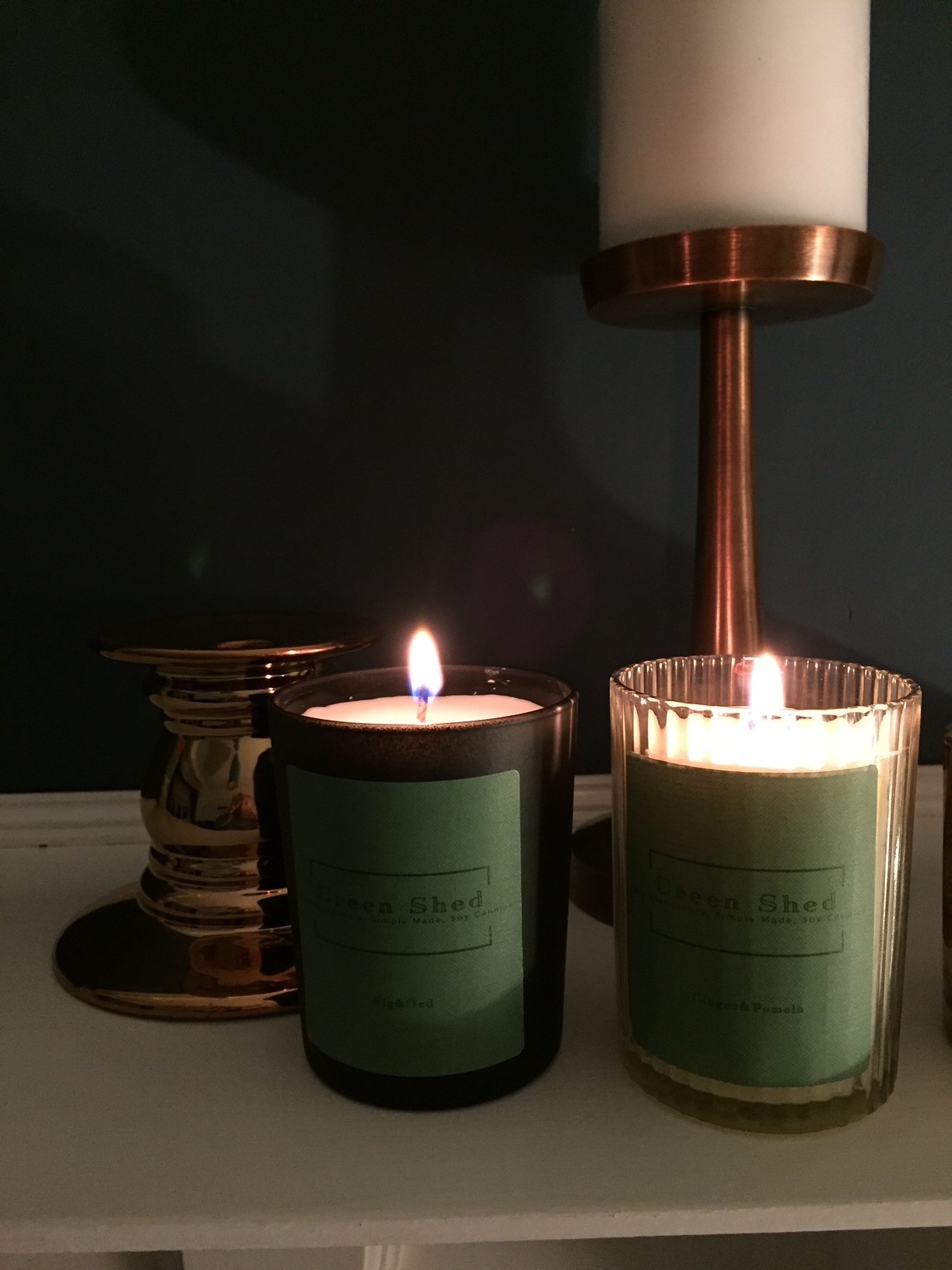 Green Shed Candle
Tin Design are really pleased to be working with Green Shed and introducing their fantastic brand.
'Making candles is very much a labour of love for me, I've always liked buying them but the ones I liked tended to be the more expensive brands! So I took the opportunity to go on a workshop and thats where my candle making obsession started. The course was great but it really only covered a fraction of the subject, so with an awful lot of practice I think I've found some good " recipes " I use the best possible wax and fragrances and where possible pure essential oils, both being better for the environment and our health. I really enjoy trying out new blends and particularly finding out the different aromas people like, and introducing them to some new ones'
NOTE - if you would like to choose a particular colour glass - black, white or clear, please contact Hello@tindesign.co.uk once you have ordered.
Fig & Oud - The tropical Agar tree produces a dense, dark, fragrant resin and it is this that is known as Oud. Blended with fig, its the perfect pairing.
Pomelo & Ginger - Warm ginger and exotic citrus provide a beautiful aroma that fills the room.
Champaca - The pale orange flower from India help to make this creamy and elegant floral fragrance.
Hygge - Our blend of bergamot, lemon leaf, eucalyptus and lavender make up our cosy scent inspired by the Swedish lifestyle.
Energise - Rosemary, Lavender and sweet orange essential oils together for an uplifting and revitalising fragrance.
Relax - Lavender and sweet orange are the perfect combination for our candle to unwind with.