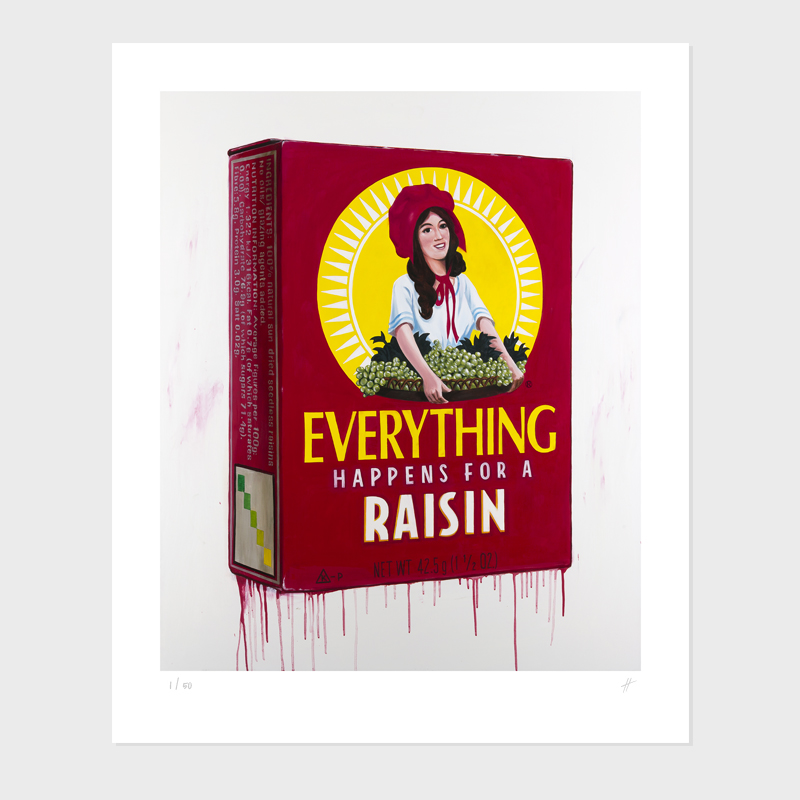 Everything Happens
I had such fun painting this piece. I seem to find certain phrases come along in conversations and once I hear them they seem to stick and I will hear them over and over. This was one of those. I kept hearing it and have used it myself often, so knew that I had to get it onto canvas somehow. Then one day a friend repeated it again, but this time I replied "yeah I know, everything happens for a raisin!" and that second the Sun Maid Raisin box popped into my head with all the childhood memories of pack lunches etc. That was it! I reworked the text on the box and it just felt right.
54cm x 65cm inc border
Limited Editions of 50 signed and numbered
Somerset Photo Satin 300gsm.
Please contact hello@tindesign.co.uk before purchase to obtain a delivery price.