Luso Faux Samblants Set of 4 bowls and 6 plates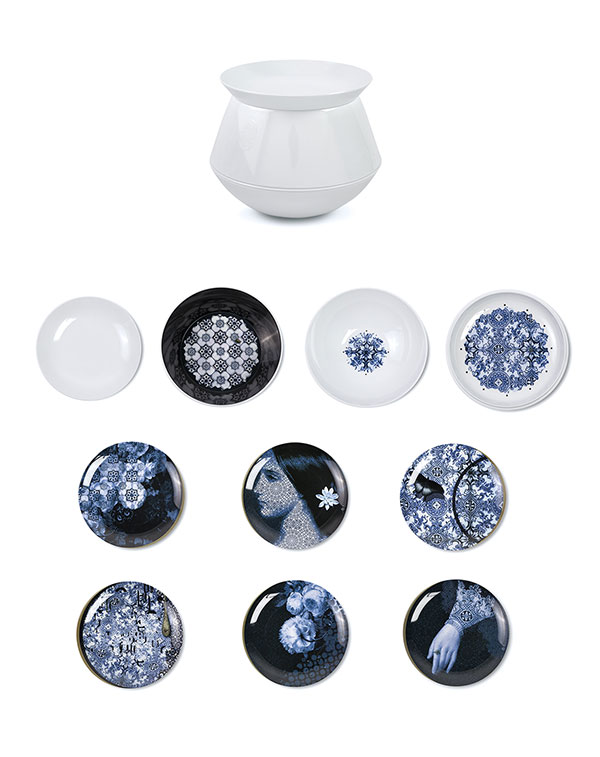 Luso Faux Samblants Set of 4 bowls and 6 plates
The Luso Stackable set makes a great addition to your home, you can wow guests with the beautiful melamine collection of 6 dessert plates (19.5 cm) and 4 salad bowls (23 cm x H 18 cm). Each piece has a different beautiful design printed inside with a white exterior. Inspired by a picnic lunch in the idyllic forest of Bussaco, the Luso set of cake plates is covered in clumps of hydrangea, old rose bushes, and azulejos. This set also makes a perfect gift for a special occasion.
H 18 x 23 CM - PLATE: 19.5 CM.
Made from Melamine. Dishwasher safe.