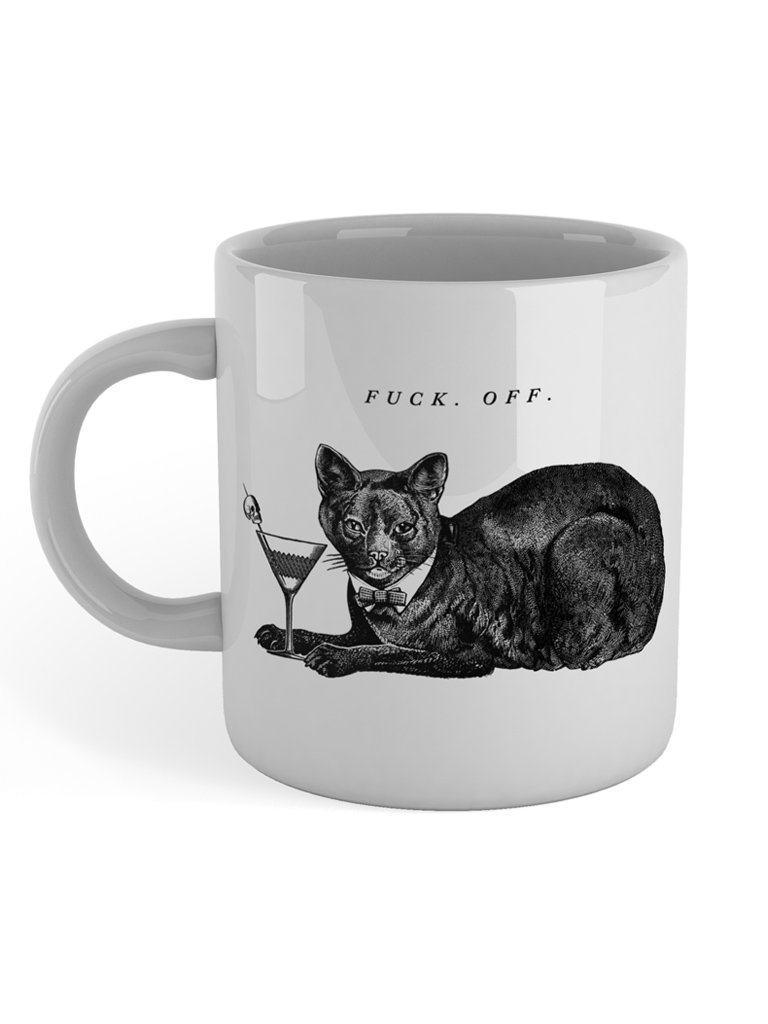 Cat-titude Mug
Divine Savages specialises in creating an inspired collection of must have treasures all lovingly designed from their South London HQ.
Their mission is to inject a splash of wonder into your home with their design-led collections reflecting a passion for daring patterns and prints as well as a flourish of both the divine and the savage.
Cats. Love them or hate them. Either way they probably don't give a shit!
High quality printed ceramic mug, with the design featuring on both sides.
Supplied in a custom printed gift box, perfect as a present for friends or loved ones, or you know, just to treat yourself! Put this to good use to handily contain your tea, coffee or other hot beverage.
Dishwasher and microwave safe, although hand washing recommended.